Launch Party coming April 1, 2013!
Launch party Blog April 1, 2013, through April 4, 2013. There will be a treasure hunt. Prizes include: Signed copy of Disappear, download of one of the series books, Beckett Coffee Mug and Beckett T-Shirt.
Don't miss out, drop by and play.

The Beckett's have a strong sense of family and honor.
When one of their own is threatened, their bond is as strong as a badge of steel.
The Beckett Series Trailer is a must
see!
(Full screen is the best view)

Christine Beckett makes her appearance in Quiet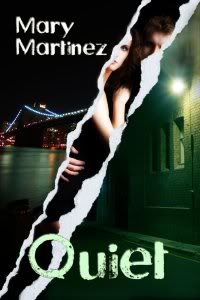 eBook and Print Available April 1, 2013!

Blurb
Christine Beckett's dream of partnership in a prestigious New York City law firm has finally come to fruition. She has financial security, a loving family, and owns her home, why does she need a man?

Detective Solomon has worked with Tyler Beckett on several cases, he almost feels he is part of the Beckett clan. He considers them his good friends, except for Christine who seems to look down her professional nose at him.

Christine receives a threatening note and her townhouse echoes with mysterious cries in the night. That is when the handsome and irritating detective insists he temporarily move in to protect her. To add insult, it is with her family's blessing.

Tyler Beckett is the first to make an appearance in Disappear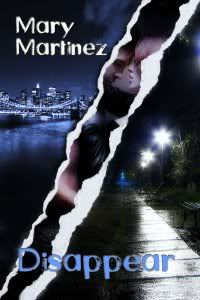 Available NOW!
eBook
Amazon
Barnes and Noble
Smashwords
iTunes
Print
Amazon
Barnes and Noble

Blurb
After two years undercover as an FBI agent to infiltrate a crime organization and discover the identity of a hit man, Tyler Beckett's cover is blown. Tyler's new assignment is to protect the only witness who can identify the mysterious killer. If only he didn't find her so attractive. Each day it becomes harder to keep his objective, especially since he knows the interest is mutual.

Keira Cavanaugh is the only witness to a hit ordered by a crime boss. The safe house is compromised and the same hit man shoots Tyler. Fearing Tyler is dead, Keira plans revenge on the crime organization. She must fake her own suicide in order to survive.

When Tyler discovers what Keira plans, he realizes he must stop her before he loses her for good.
The Romance Reviews Top Pick Read review…

Are you ready for Innocent?
Jessica Beckett is here! And her story will shock you!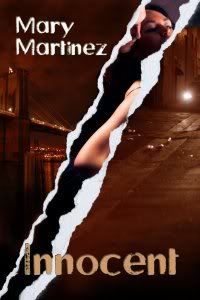 Available NOW!
Amazon
Barnes and Noble
Smashwords
iTunes
Print
Amazon
Barnes and Noble

Blurb
All Jessica wants is a home and a family. So how did she suddenly find herself falsely accused of a felony and then kidnapped by a hit man?

Jessica Beckett loves her job teaching high school algebra. That is until Coach Brinley makes her life miserable because she actually has the audacity to fail his three staring football jocks. Maybe if they'd done their homework they would have passed. She refuses to be intimidated. He on the other hand refuses to admit defeat and manipulates the boys into accusing her of sex in exchange for passing grades.

Gabriel Despain loves his job as FBI agent. But falling for his partner's sister has complicated a great partnership. It would be a lot easier to ignore his feelings if Jessica hadn't found herself in trouble. Now he must keep her safe. And if he can't remain objective, they both might get killed. All the answers for the treasure hunt can be found on http://www.marymartinez.com study up. Here are a few of the prizes:
Signed Copy