Happy Holidays!
Happy Holidays Everyone!
No matter what you celebrate I wish you all the best. I am grateful for all the love and support all of my readers and FB Friends, Twitter followers have given me throughout the year. Thank you!
In honor of the holidays
Three Weddings and a Dress
eBook will be
free
on Christmas Eve and Christmas day, and reduced from
$3.99
to $2.99 until January 1, 2013.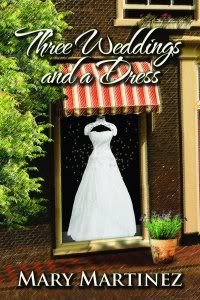 Is Bella magic? Or does her mere presence invite Cecilia, Jessie and Ari to confide in her in order to discover what is truly in their hearts?

Three Weddings and a Dress
Available Now
Amazon

Bella is a wedding dress designed by the world famous Heidi by Design. All of Heidi's dresses have their own name and personality. Once created, Heidi's goal is for her girls to attract their soul mate. For when they meet, magic happens.
Cecilia Wilson is not Bella's soul mate. As the days tick closer to the wedding, Cecilia realizes she wants the fairytale Bella represents. Something she will not have with her fiancé. Cecilia leaves the groom standing at the altar and Bella on her dress stand. The Groom's mother sells Bella in revenge, for a penny, on eBay.

It is apparent that Bella's second bride Jessie Perez isn't her soul mate, either. As the days pass, Jessie confides in Bella and comes to understand the most important part of the 'I do's' isn't the wedding and all the trappings, but the union with the man she loves. Jessie and her groom flee down the fire escape of Classic Manhattan.

Abandoned at the wedding salon Bella awaits her fate. Then her soul mate, Arabella Davis, walks through the door. Even her name is appropriate—Arabella means answered prayer.

Electricity flies and a match is made. Yet, things are not perfect, as Bella had hoped. Ari has no intention to marry.

For Bella to have her day, she must convince Ari that marrying Gerard will not derail her dream of becoming a wedding dress designer—rival only to Heidi.
Check out the Trailer, it's a must see!

(Full screen is the best view)
The first two of the Beckett Series, Disappear and Innocent eBooks will be reduced from $3.99 to $2.99 until January 1, 2013.


The Beckett's have a strong sense of family and honor.
When one of their own is threatened, their bond is as strong as a badge of steel.
The Beckett Series Trailer is a must
see!
(Full screen is the best view)

Tyler Beckett is the first to make an appearance in Disappear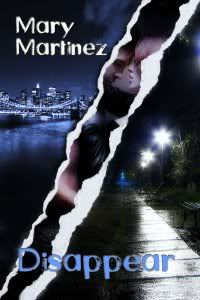 Available NOW!
eBook
Amazon
Barnes & Noble
iTunes Smashwords
iTunes
Print
Amazon
Barnes & Noble

Blurb
After two years undercover as an FBI agent to infiltrate a crime organization and discover the identity of a hit man, Tyler Beckett's cover is blown. Tyler's new assignment is to protect the only witness who can identify the mysterious killer. If only he didn't find her so attractive. Each day it becomes harder to keep his objective, especially since he knows the interest is mutual.

Keira Cavanaugh is the only witness to a hit ordered by a crime boss. The safe house is compromised and the same hit man shoots Tyler. Fearing Tyler is dead, Keira plans revenge on the crime organization. She must fake her own suicide in order to survive.

When Tyler discovers what Keira plans, he realizes he must stop her before he loses her for good.
The Romance Reviews Top Pick Read review…

Are you ready for Innocent?
Jessica Beckett is here! And her story will shock you!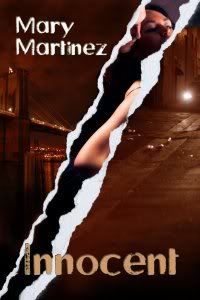 Available NOW!
Amazon
Barnes & Noble
Smashwords
iTunes
Print
Amazon
Barnes & Noble
Blurb
All Jessica wants is a home and a family. So how did she suddenly find herself falsely accused of a felony and then kidnapped by a hit man?

Jessica Beckett loves her job teaching high school algebra. That is until Coach Brinley makes her life miserable because she actually has the audacity to fail his three staring football jocks. Maybe if they'd done their homework they would have passed. She refuses to be intimidated. He on the other hand refuses to admit defeat and manipulates the boys into accusing her of sex in exchange for passing grades.

Gabriel Despain loves his job as FBI agent. But falling for his partner's sister has complicated a great partnership. It would be a lot easier to ignore his feelings if Jessica hadn't found herself in trouble. Now he must keep her safe. And if he can't remain objective, they both might get killed.

Christine Beckett makes her appearance in Quiet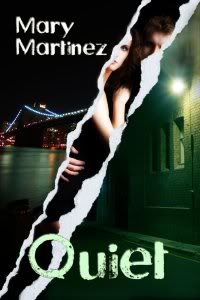 eBook and Print Available Soon!

Blurb
Christine Beckett's dream of partnership in a prestigious New York City law firm has finally come to fruition. She has financial security, a loving family, and owns her home, why does she need a man?

Detective Solomon has worked with Tyler Beckett on several cases, he almost feels he is part of the Beckett clan. He considers them his good friends, except for Christine who seems to look down her professional nose at him.

Christine receives a threatening note and her townhouse echoes with mysterious cries in the night. That is when the handsome and irritating detective insists he temporarily move in to protect her. To add insult, it is with her family's blessing.

Some of my older books are also discounted on Amazon. Please check my Amazon page for a listing of all my books!

May your 2013 bring all your dreams closer to coming true! Be safe and take care.